You are here
A new web platform for users and club's administrators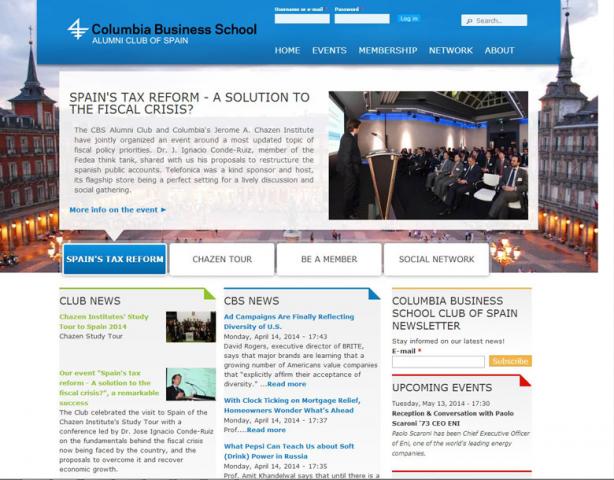 The website of the Columbia Business School Alumni Club of Spain that you are experiencing now is a pioneering project aimed at enhancing the quality and usability of the relationship platform for alumni members of the Club and other users, as well as providing the Club's Board with updated digital technologies to make an efficient management of the club's affairs.
We hope that you will notice a major overhaul in the way you interact with the club and the alumni network in all senses, from communications (newsletters, social media activity, ...) to events (information, signups, attendance, feedback, ...) and membership management.
As stated, the platform provides the Club's Board with most updated tools to manage the different administration areas (members, editorial, events, economic, analysis) which should result in a more efficient administrative management with the objective of placing the emphasis on developing and nurturing an ever more enriching alumni network.